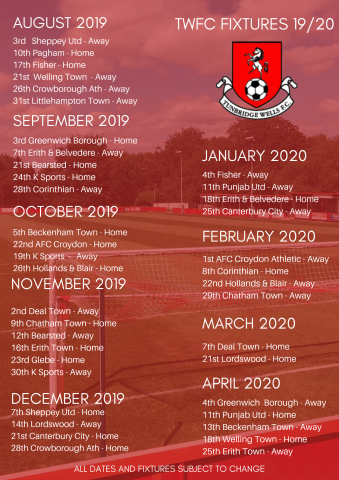 The fixtures for the 19/20 season have now been released. The Wells travel to Sheppey Utd on Saturday 3rd August for the opening day for what will be new manager Richard Styles's first competitive game in charge.
The Wells first home game sees Fisher visit The Culverden on Saturday 17th August.
The Wells will finish their campaign away to Erith Town on Saturday 25th April 2020.
For the full list of fixtures go to http://www.tunbridgewellsfc.com/node/1799