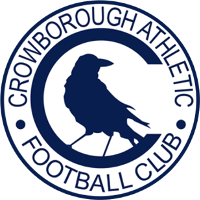 The Wells singed off from 2018 with derby delight as they continued their unbeaten run to 8 games.
An even first half saw the two teams separated only by a superb Jason Thompson free kick on the stroke of half time to give The Wells and 1-0 lead into the break.
The Crows replied somewhat against the run of play thanks to Ansu Janneh's well taken finish on 62mins.
The game looked to be heading towards a draw until Tom Pearson found space in the Crow area to head home The Wells winner.
The win sees The Wells move within a point of 15th placed Erith Town.
Next up The Wells travel to 17th placed Punjab Utd next Saturday.