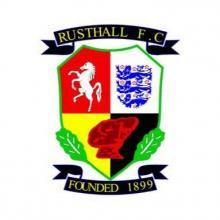 The Wells won the battle of the borough thanks to a late winner from Greg Skinner.
Rusthall took the lead on 23mins through a Stephen Harper Penalty.
Joffy Shea equalised 10mins into the second half only for Rusthall to retake the lead through Stephen Smith on 67mins.
A Josh Biddlecombe penalty on 75mins gave The Wells their second equaliser of the afternoon.
The game looked to be heading for a draw until Greg Skinner stole the show and scored a 91st min winner.
The Wells remain in 17th but go level on points with 16th placed Chatham Town with a game in hand.
Next Up The Wells travel to basement side Hollands & Blair on Saturday.
Kick Off 3pm