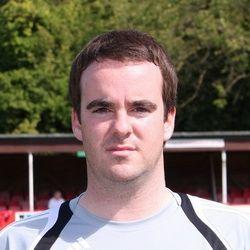 Martin Larkin and his Tunbridge Wells side came into last season with some high standards set from the preceding year. During the course of Season 2013/14, the board, headed by new chairman Clive Maynard, set about preparing Culverden to host Ryman League football should the team follow up on the silverware and Wembley appearance of 2012/13 with a league win. Promotion wasn't forthcoming, however, and ultimately The Wells had to be content with a fourth place finish in the Southern Counties (East) Football League.
Maynard outlined in a January interview that "it is not going to be the end of the world if [promotion] doesn't happen this year," and the general consensus is that the club will now compete for the League title this coming season built on stronger foundations.
"We see it as another year of experience towards the building of the club," Larkin told www.tunbridgewellsfc.com as he prepared for the new season. "A lot of change has happened both on and off the pitch in the last 12 months and we probably didn't get over the hangover of Wembley until this summer. We have made significant changes this summer and brought in five or six fresh faces, so that should freshen things up for us and get everyone re-motivated."
Although Larkin was waiting for player registrations to be officially submitted before naming who he's signed, he does offer us a couple of teasers about the calibre of player who will be pulling on the Tunbridge Wells shirt next season.
"Players from the league above have left promotion-challenging teams to join us, and more local lads who feel they are ready to step up have joined. I expect that we are going to be a real force this year, and I hope the relationship the players have with the fans can only grow again over the next 12 months."
Pressed further for the types of qualities Larkin is looking for from his signings, he elaborated that experience and leadership are key components he's been looking to add over the summer months.
"We have looked to bring in title winning experience this summer and we feel we have done that. We need to give Jason Bourne and Joe Fuller some more support on the pitch in terms of leadership - and again, we feel we have added that. Now we need to set goals and make sure everyone buys into them, which, having met everyone individually, I am sure they will.
"It's now down to us to put it all together. We will get everyone fit and get the patterns of play determined."
Although the football grapevine is rife with rumours, Larkin refuses to be drawn into discussion about possible promotion challengers this coming season - instead preferring to concentrate on his own squad of players, ensuring they are fully prepared for the challenges that lay ahead. Nevertheless, he is excited at the prospect of playing in a league of 20/21 clubs, with Crowborough, Croydon, Erith & Belvedere and Lingfield all joining the SCEFL for the new season (at the time of writing Hollands & Blair's appeal had not been heard).
"It will mean more games – it'll freshen things up a little - and it would be special to play Crowborough on Boxing Day at home if the league look to do that. And obviously it's a couple of newer grounds for the 'choir' to travel to! So all in all, it's looking pretty good for the next season," he concluded.
Interview by Matt Harris